Promotional Products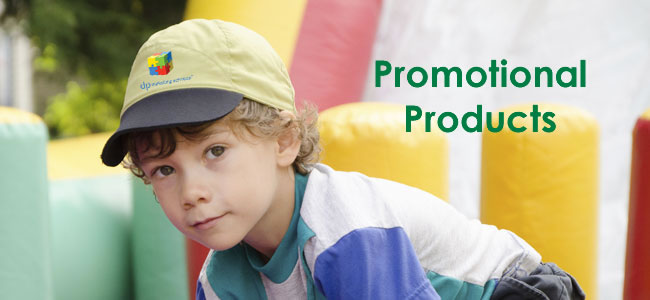 What if you could be guaranteed literally thousands of advertising impressions for a modest expenditure of around $8.00? It's no secret. You can. Just put a logoed hat on a cute kid and see what happens. According to the Advertising Specialties Institute (ASI), logoed hats make an average of 3,136 impressions over a lifetime of wear. The kid factor ought to at least double that, don't you think?
Whether you call them promotional products, ad specialties, trinkets, or swag really doesn't matter much. The important thing to remember is that people like to receive little gifts, and ad specialties carry some extra clout because they promote your brand wherever their worn, or carried, or flown, or floated, or put around a beer can . . . you get the picture.
As a member of ASI, Sphinx has access to the best promotional products catalog in existence. 3500 vendors and literally hundreds of thousands of products that span the limits of your imagination. Looking for a logoed umbrella, a flying disk, a hammer, logoed sports socks? They're all in our online catalog, along with literally thousands of other product ideas.
What's Popular?
Maybe it's better to stay away from logoed sports socks. If you're curious as to what works, take a look at the ASI list of most popular products on the right. Need more information and ideas? Here are some interesting facts about ad specialties: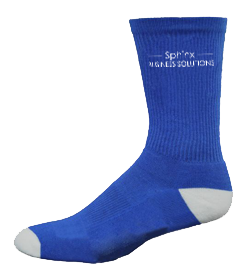 Logoed Sports Socks . . . Really?
83% of American consumers surveyed like receiving a promotional product with an advertising message.
76.2% of ad specialty recipients recall the product, the message, and the company.
91% of American consumers have at least one promotional product in their kitchen. 74% of business people have at least one product in their office area.
Writing instruments and shirts are the two most popular product categories worldwide.
48% of US consumers own a logoed shirt. 34% own a logoed bag. Logoed bags generate more impressions that any other promo item (5700 +).
25% of American consumers own a logoed calendar. They stay around for 12 months!
Branded desk accessories are most popular in the Southeast. 32% have one. Drinkware is also popular (47%).
50% of US recipients who receive a logoed Health and Safety product report a more favorable opinion of the advertiser after receiving the gift.
63% of US consumers pass ad specialties along to others, increasing the reach of the promotional message.
Consumers in the US own, on average, 9.8 promotional products. Republicans own more than Democrats (10.3 vs. 9.2).
Marketing with Swag
Promotional products are a great tool to increase direct mail open rates and landing page conversions on your website. Consumers and business owners can't resist "lumpy mail." Sure, it costs a little more to send, but an envelope that obviously contains a pen or a small flashlight is sure to get noticed and opened. Useful promotional products also make a great incentives for newsletter signups and survey responses.

Plan Ahead
While many logoed items can be delivered in just a few days, you'll always find the best combination of price and quality if you plan ahead. We suggest that you take a look through our online catalog. The catalog allows you to see how your logo looks on many of the items and dowload product photos. Choose a few possibilities. We'll do the final research for you to find the best vendor for the products you're interested in.
If you're looking for a special item for your next promotion, we hope you'll get in touch. The customer service team at Sphinx Business Solutions can help you with sourcing and ideas for a promotional product that will make a great impression on your customers.