History of the Little Black Book
Before the days of smartphones and even before day planners, many people carried a pocket diary of some sort to keep track of their schedules and provide access to information that might be needed. The story of the "little black book" is a fascinating look at history that dates back at least as far as the 18th century.
Diaries and Almanac(k)s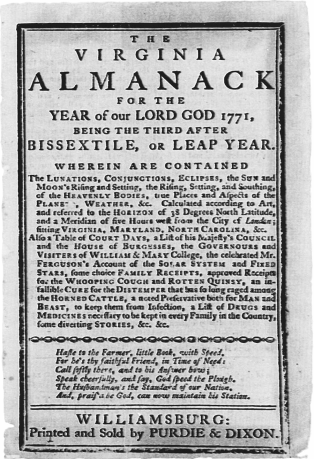 Molly McCarthy has written the authoritative history on the topic in her book, The Accidental Diarist. Her interest began with the discovery of a diary written in 1873 by a New Hampshire farm wife, Jane Fiske. For 40 years, Fiske kept careful records of her daily activities in her copy of the Standard Diary, a commercial "blank book" commonly sold by booksellers after the Civil War.
The blank books were first cousins to another common publication that dates back to Revolutionary times. According to McCarthy, George Washington kept his diary on blank pages sewn into the Virginia Almanack:
George Washington made a habit of writing at the top of each page in his diary the phrase, "Where and how my time is Spent." The motto, or mantra, certainly seems in character for a general revered for being methodical and disciplined.
Almanacs were collections of information that included schedules for planting and harvesting, times for sunrise and sunset, high and low tides, dates and tables for calculations. They were found on mantles for family use and in the coat pockets of gentleman farmers. Pocket almanacs were a source of useful information and also provided a place to record daily activities and financial transactions. The Virginia Almanack was preferred by both Washington and Jefferson. Another of our nation's founders, Benjamin Franklin, published annual editions of Poor Richard's Almanack, which featured housekeeping tips and illustrations of Franklin's wit and wisdom:
A friend in need is a friend indeed!
Fish and Visitors both stink in 3 days.
He that's content, hath enough; He that complains, has too much.
Licentious Liaisons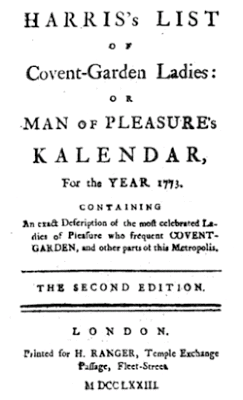 Across the Atlantic, a dissimilar collection of information appeared with the London publication of Harris's List of Covent-Garden Ladies in 1772. It was from this small guidebook that the phrase "little black book" received its scandalous connotation. As the story goes, publisher and struggling poet, Samuel Derrick, conspired with notorious panderer Jack Harris to create this reference guide to London's ladies of the evening.
With a slightly different purpose, this practical application for the pocket organizer continued well into the 20th century. For the dashing playboy of the 1960s, the pocket notebook was an essential reference list for amorous contacts. One famous "little black book," formerly the property of Hugh Hefner, now resides in the Chicago History Museum.
The Daily Planner
The first daily planner was introduced in 1773 by Philadelphia publisher Robert Aitken. Aitken's Register was a clear precursor to the planners of today and it took the notable function of the almanac a giant leap forward. Formatted by weeks, the planner facilitated business planning and scheduling. Expenses could be recorded on the left facing page, with memos and appointments on the right. Aiken was ahead of his time, or perhaps the American Revolution intervened, but his innovative product never got traction.
In 1900, department store executive John Wanamaker picked up the idea, pairing a daily planner with advertisements from the Wanamaker's catalog. The Wanamaker Diary was a clever experiment that kept the store's products in front of customers frequently as they checked and recorded their schedules.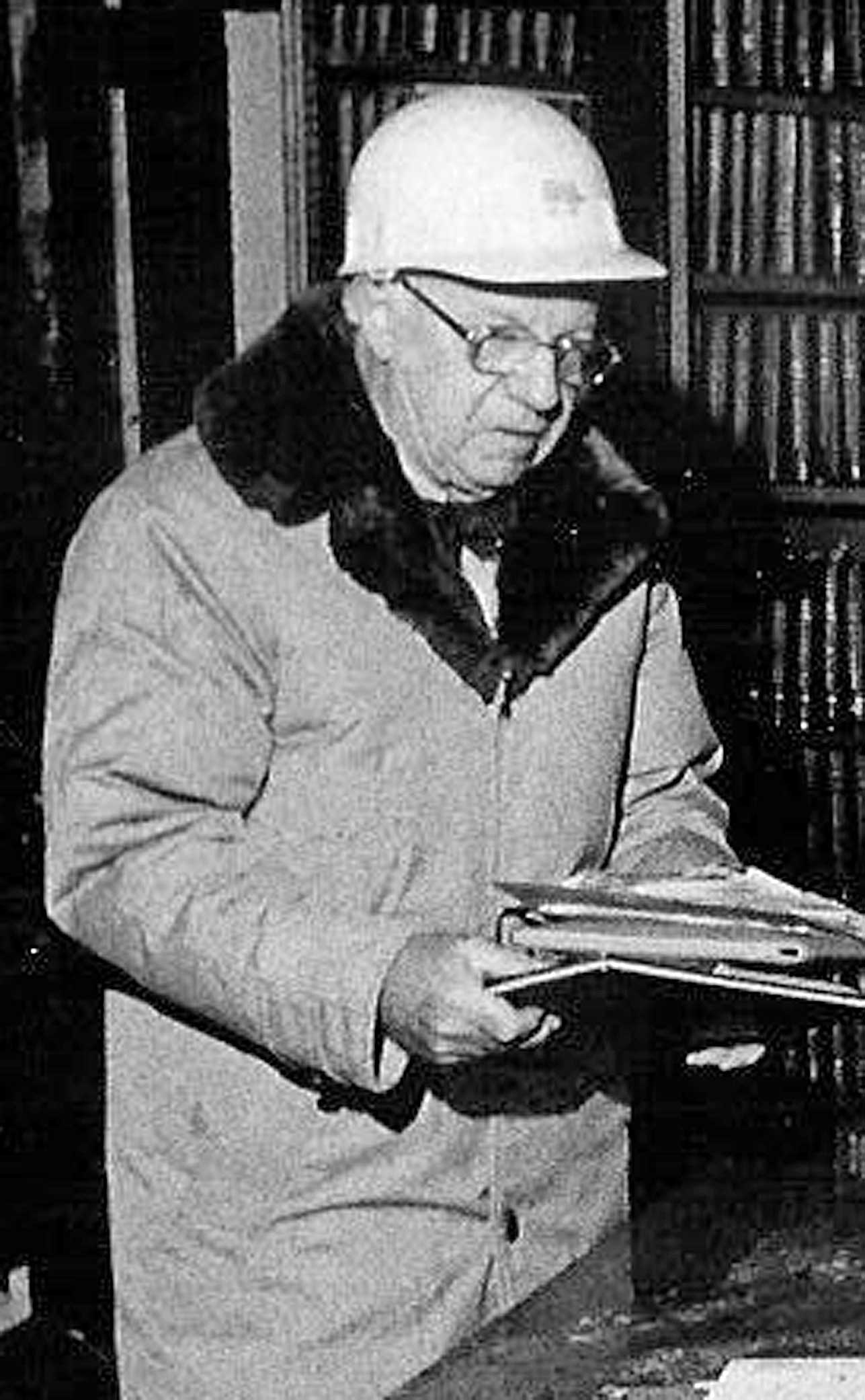 Morris Perkin 
The probable inventor of the familiar day planner that is still used today was a lawyer named Morris Perkin. Lawyer Perkin practiced and invented from his home on Sauerkraut Lane (no joke) in Macungie, PA. His "Lawyers Day" planner was intended to provide busy attorneys with a organizational tool. He teamed with Dorney Printing,  a family-owned print company in nearby East Texas, PA, to produce the first editions of the planner in the mid-1960s. The idea succeeded, and the DayTimer®  brand continues to be popular today.
Perkin's planner caught on, and competing systems developed. In 1984, the Franklin Planner was introduced with significant marketing hype as the new paper-based time management system for busy business execs. The creator of the system, Hyrum Smith, named the planner after Poor Richard himself, and attributed some of his ideas to Ben's earlier work. Perkins' company later acquired the Covey Leadership Center and intellectual property associated with author Stephen Covey's Seven Habits of Highly Effective People. Franklin Covey still offers the paper planning system, but the company has diversified into consulting, training, and software.
Do you have a little black book?
You might, but little black books are largely a thing of the past. Smartphones have replaced almanacs and diaries and Google provides quick access to any fact you might need in your daily activities.  But even with the technical advances of the digital age, the chances are surprisingly good that you and many other folks in your organization still use calendars and planners to stay organized.
The reason is simple – there's no substitute for the convenience of jotting down an appointment or a note in a place that's easily accessible. That's why Sphinx Business Solutions has assembled a free catalog of 100 of our favorite wall calendars, desk calendars and daily, weekly, and monthly planners.
The new year is coming up quickly and now is the time to take advantage of special pricing on the calendars and planners you'll need for 2017. Just click the link or the display ad below to download the 2017 Calendar Catalog and give us a call to order the time management products your organization will need next year.
---
This article was originally published in the Sphinx New Solutions newsletter. We'd love to have you as a subscriber. Just click the link to sign up!
Sources:
Source and Photo Credits: McCarthy, Molly, The Daily Planner: An American History, The Boston Globe, 2013.
Source and Photo Credit: The Birth of DayTimers, Financial Planning Retirement Strategies.
Marvelle, Delilah, The Very First Little Black Book in History,  2009.
Wikipedia.com.
---