Operational Consulting Services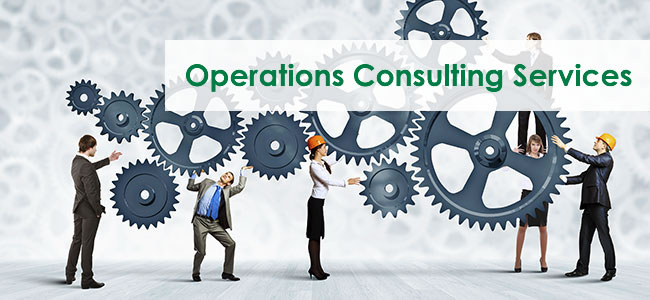 Inefficiency
You've probably fallen victim to an inefficient operation in the last week. Maybe it was at the grocery store, where the self-checkouts were out of service and 14 people waited with full carts for a single cashier. Snafus like this aren't planned, but that's not quite it, is it? It's more that problems aren't planned for.
When the banks failed a couple of years ago, the U.S. Treasury Department responded with "stress tests" to see what would happen to the remaining institutions if the economy continued to deteriorate. The results weren't pretty and the result was a program to rescue the remaining banks before the situation got worse. It's easy to second guess, but wouldn't it have been better to determine the changes needed before the banks got in trouble?
Similar situations can occur in your business, and it's obviously much better to take corrective action before a catastrophe occurs. That's where our operations consulting services can help out. You may already know of a bottleneck in production or a workflow problem, or you might just have the sense that things could flow more smoothly in your business. Sphinx Business Solutions consultants can assist you with a survey of your operations that will analyze:
Current Operational Procedures
Production Processes
Information Workflows
Cost Analysis and Financial Viability
Internal Communications
A Process that Works for Your Business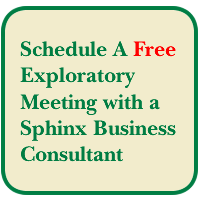 There are opportunities for operational improvement in every business, but it's sometimes difficult for business owners and managers who are closely engaged to identify the corrections needed. Our process helps to anticipate problems before they occur and to optimize processes for improved efficiency.
After the survey is complete, we'll provide you with a written overview analysis of your current operational process and specific suggestions for changes or refinements. We'll discuss possible changes with you and can help you with documentation of new processes, training and assistance with implementation.
Initial costs are very affordable, even for small businesses. The first conversations are completely free and the preliminary survey can generally be conducted for $1700 or less. Does your business need some operational "fine tuning?"  Let's talk.
Learn more about about consulting services from Sphinx Business Solutions:
Business Development Consulting Services