Marketing Consulting Services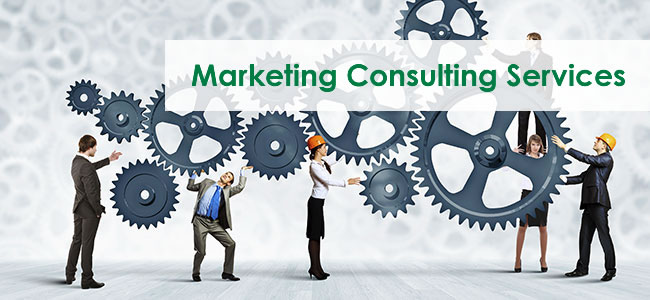 Marketing is Mandatory
10 years ago it was much easier to build your business. B2B businesses sent their sales team out into the world to hunt and bring back business. They generated leads, developed prospects, closed sales, and built customer relationships. B2C businesses advertised and promoted to draw customers into the store.
It's unfortunate, but those days are over. Buyer behavior has changed and research shows that 60% - 90% of purchase decisions are made by buyers who research online. If your business can't be found on the internet, you're practically invisible. If you want to grow revenues, add customers, and introduce new products and services, you must have an effective program for marketing your business.
Marketing in the digital world can be complicated. Perhaps you've tried some of the new tactics – social media, pay-per-click advertising (PPC), or email marketing. You're having difficulty measuring the results. Or maybe you're discovering that the old tried-and-true advertising and selling methods aren't working any more. You need some guidance and some organization. Sphinx Business Solutions can help with that.
How the Process Works – Planning and Implementation
There are cost-effective marketing strategies that will fit the budget of any business, but none of them will work without a practical plan and consistent implementation. You'll need to focus on the plan first, and that's where our consultants will start. We'll take a close look at what you're currently doing, analyzing your opportunities and the problems that need to be addressed. From there, we'll help you construct an achievable plan that includes the following components:
Goals
Strategy
Tactics
Schedule
Budget
Measures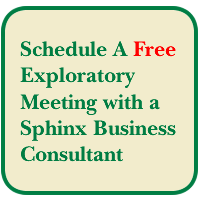 Yes, Sphinx Business Solutions started as a printing company. We may suggest print as a component of your plan, but we'll be looking at both inbound and outbound marketing tactics that can move your business towards specific goals – lead generation and nurturing, product development, organic customer growth, and referrals to name a few possibilities. We'll suggest ways to integrate your efforts across both digital and traditional marketing channels.
You'll be asked to commit to a plan that meets your budget constraints. We'll also discuss time commitments and responsibility for implementation of the components you choose. If you have marketing or sales associates that will be involved, we can help with training to get them up to speed. We can also assist with website development or modifications, and selection of marketing automation or CRM platforms to enable you to measure the results and adapt.
There's no risk involved to start the process. The first couple of meetings are absolutely free. They're exploratory to help us get a sense of your business and your current marketing efforts and capabilities. The cost of the initial plan is very affordable, usually less than $1200. Once the plan is in place, we can assist with ongoing implementation with charges based on an hourly rate or a monthly retainer.
Ready to get started? Let's talk.
Learn more about about consulting services from Sphinx Business Solutions:
Operational Consulting Services